About Us
MAC HESTER, Fort Collins Personal Injury Lawyer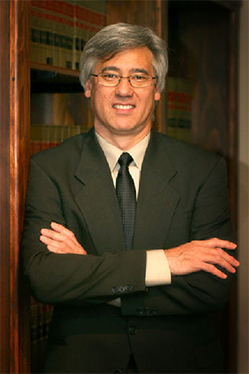 MAC HESTER
Mac Hester is an experienced trial lawyer. He has litigated and tried personal injury and commercial law cases in South Carolina and Colorado since 1986. He has also handled appeals in the Supreme Court of South Carolina and the Supreme Court of Colorado.
Mr. Hester has served on the Board of Directors of the Colorado Trial Lawyers Association and is a member of the Colorado Bar, South Carolina Bar, Colorado Bar Association, Larimer County Bar Association, and the Colorado Trial Lawyers Association.
Mr. Hester has diverse experience and expertise. He grew up on a farm in South Carolina so he knows the value of hard work and persistence. He played Division I intercollegiate football at Clemson University. He is an avid rock climber and has climbed El Capitan in Yosemite National Park. Mr. Hester also has strong academic interests. He was an adjunct instructor in law at Colorado State University for several years and has published articles in academic and legal journals as well as the opening chapter in the Colorado Trial Lawyer's Association Auto Litigation Handbook. He is the co-editor of the Auto Litigation section of Trial Talk magazine. Mr. Hester is an accomplished public speaker and he lectures at Colorado Trial Lawyer Association and Colorado Bar Association seminars.
Mr. Hester graduated from Clemson University in 1982 with a Bachelor of Science degree in Economics and he continues to apply economic principles and analysis to his cases in order to maximize gain for the client while minimizing cost. He was awarded the Juris Doctor degree from the University of South Carolina Law School in 1986. He has lived in Fort Collins, Colorado since 1991.
Visit his Google+ page
Fort Collins, Loveland, and Greeley Car Accident Injury Lawyer